Your Host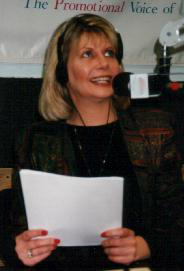 Linda Mackenzie is the epitome of the multi-hyphenate! A former telecom engineer who designed and implemented world wide networks for major airlines and Fortune 1000 companies, she also launched one of the first used PC stores in America, a metaphysical product company, a supplement manufacturing company.
Today Linda is the Founder/ General Manager of HealthyLife.Net, a 24/7 Internet Radio Station, where she also produces and hosts the The Linda Mackenzie Show.
Linda, a Doctoral Clinical Hypnotherapist Candidate, is the Author of 4 books and 17 audiovisualization tapes, a Motivational Speaker, Psychic and owner of a publishing and media company - Creative Health & Spirit.
She has received many awards for her hypnotherapy profession, humanism, self-help audio tapes and books and is listed in Who's Who of American Women, Who's Who International and Who's Who in Medicine and Healthcare and ABI's Great Women of the 21st Century for Radio Broadcasting.
Linda's professionalism, positive attitude combined with her soothing voice and genuine caring for people comes across to her listeners. Her purpose is to provide people with positive information on life and health. The motto of her company is: Lighting the Way with Energy, God & Love.


For Advertising Rates Call 800-555-5453